Training event in the World Urban Forum, Abu Dhabi, United Arab Emirates
REACT co-organized a workshop titled "Innovations in mapping the cultural diversity of slums with free and open source solution" in the 10th World Urban Forum. The audience consisted of several stakeholders, government officials, academics, and employees in the private sector.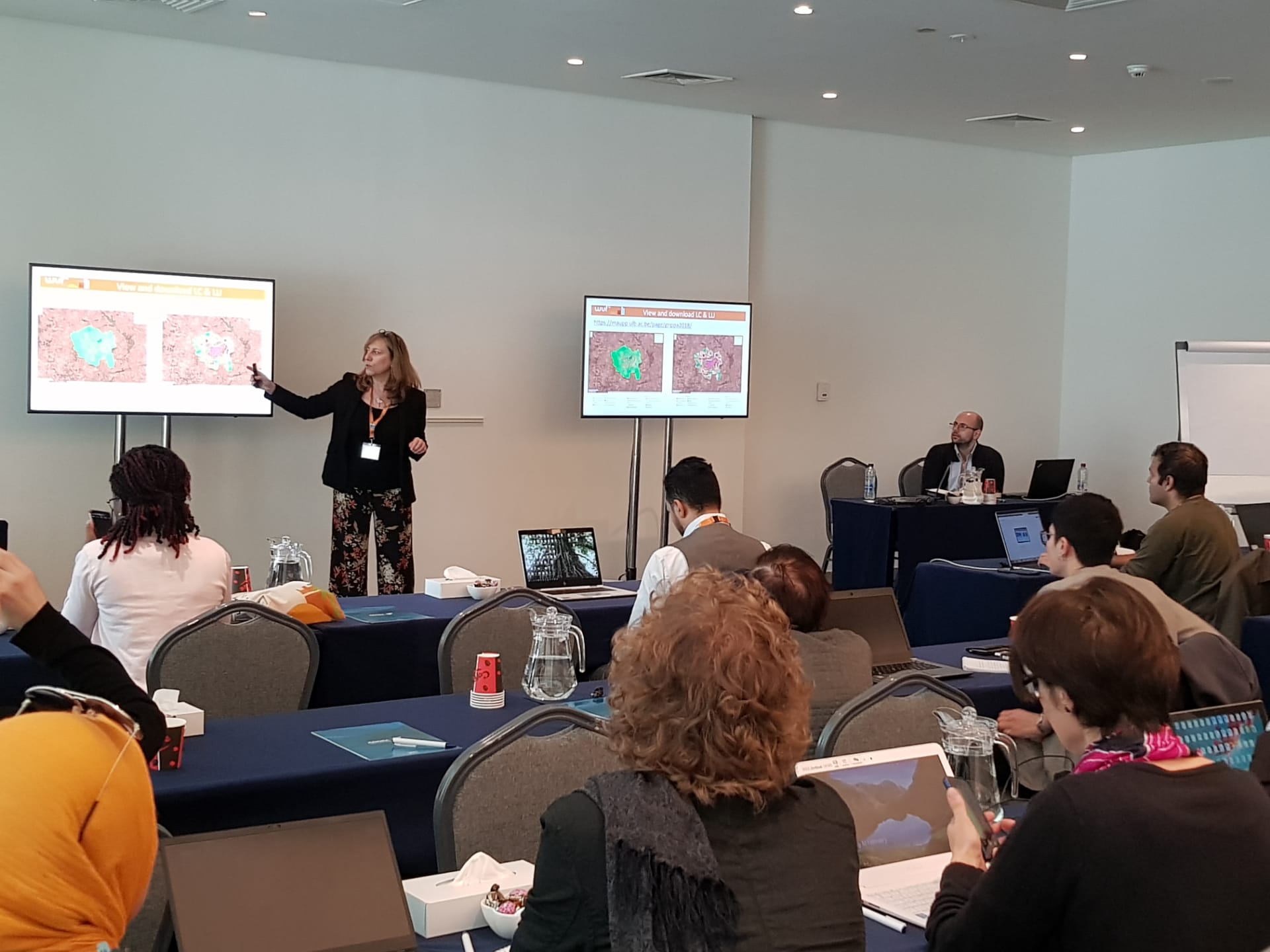 Modelling household wealth utilizing Demographic and Health Surveys and very-high-resolution remotely sensed information
Often, household wealth is found a solid predictor in various malaria modelling techniques across different scales. In this work, we managed to satisfactory predict household wealth at the administrative level in Dakar, Senegal using satellite information. The paper is published in the open-access journal Remote Sensing and you can find it here!
American Meteorological Society 100th Annual Meeting
REACT was represented in AMS 100th meeting by Oscar Brousse who presented his work on the impact of Urban Climate on vector-borne malaria in Kampala, Uganda.
American Geophysical Unions (AGU) Fall Meeting in 2018
 REACT was present in the AGU meeting, where UMaine presented their work on Space Beats Time for modeling environmental change.
Joint REACT publication is published!
In our latest publication we explore the possibilities of Local Climate Zones as a starting tool to tackle urban health issues in Sub-Saharan African cities. We evaluate the results by using our very-high-resolution products and discuss solutions and further ideas for advancing the utility of LCZ for more in-depth work. Our paper was published in Urban Climate and by clicking this link you will find the article in open access for the next 50 days.
15th International Conference on Urban Health (ICUH 2018)
REACT was present at the 15th International Conference on Urban Health (ICUH 2018) in Kampala, Uganda (26-30 Nov. 2018). A joint REACT-MAUPP pre-formed panel was set up on the theme of Extending data for urban health decision-making: Area-level indicators in data-scarce contexts from earth observation and geospatial technologies. ICUH brings together scientists from a broad range of sectors and disciplines with urban health policymakers and practitioners from high-, middle- and low-income settings. In 2018, and for the first time, it was organised in sub-Saharan Africa.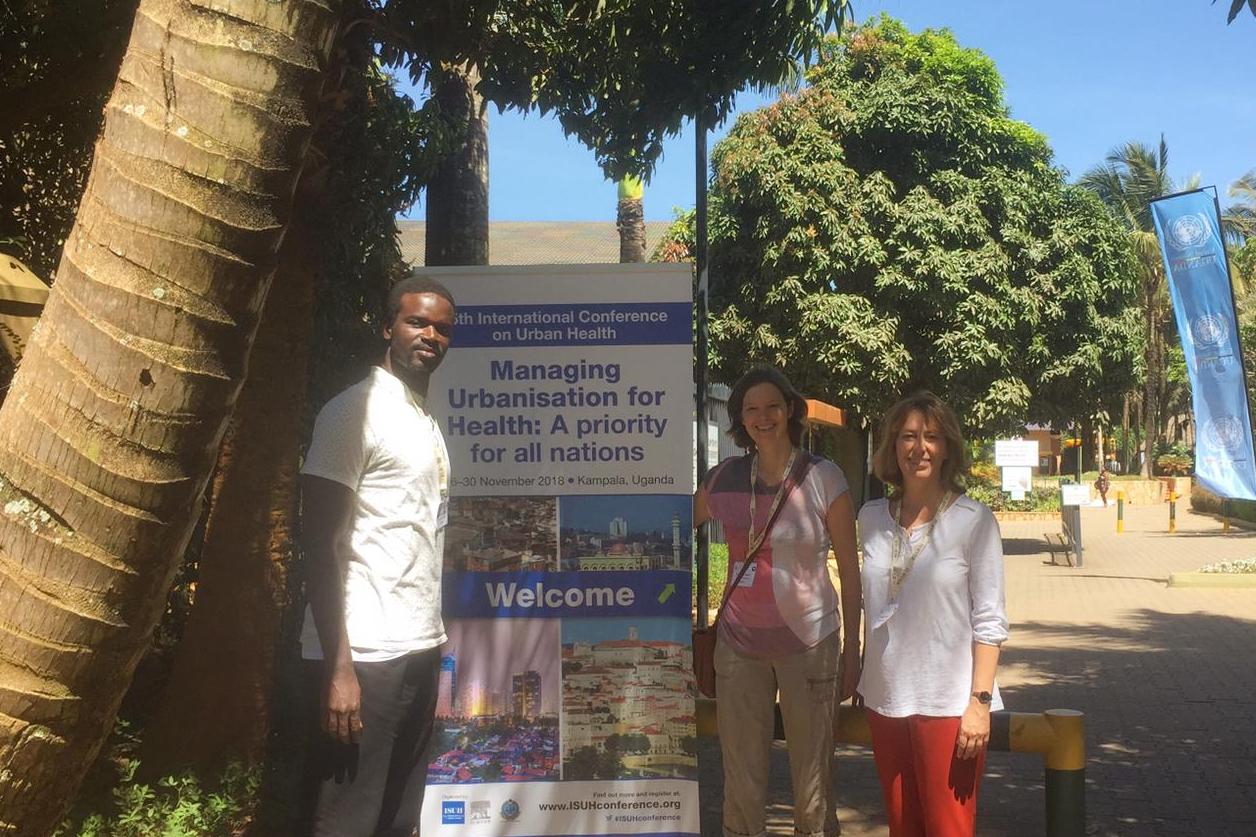 The Multilateral Initiative on Malaria (MIM)
REACT was present in the Multilateral Initiative on Malaria (MIM)  2018 conference, which took part in Dakar, Senegal. through our collaborator Assane Gardiaga. The conference brought together several scientists from several fields to discuss on the latest findings in malaria research.
NEREUS
Sabine Vanhuysse and Eleonore Wolff presented REACT at an event organized by the Network of European Regions Using Space Technologies. The thematic was related to the developing of activities such as workshops, matchmaking between African businesses and European service providers, as well as exchanges with policy-makers, topics very relevant to our project.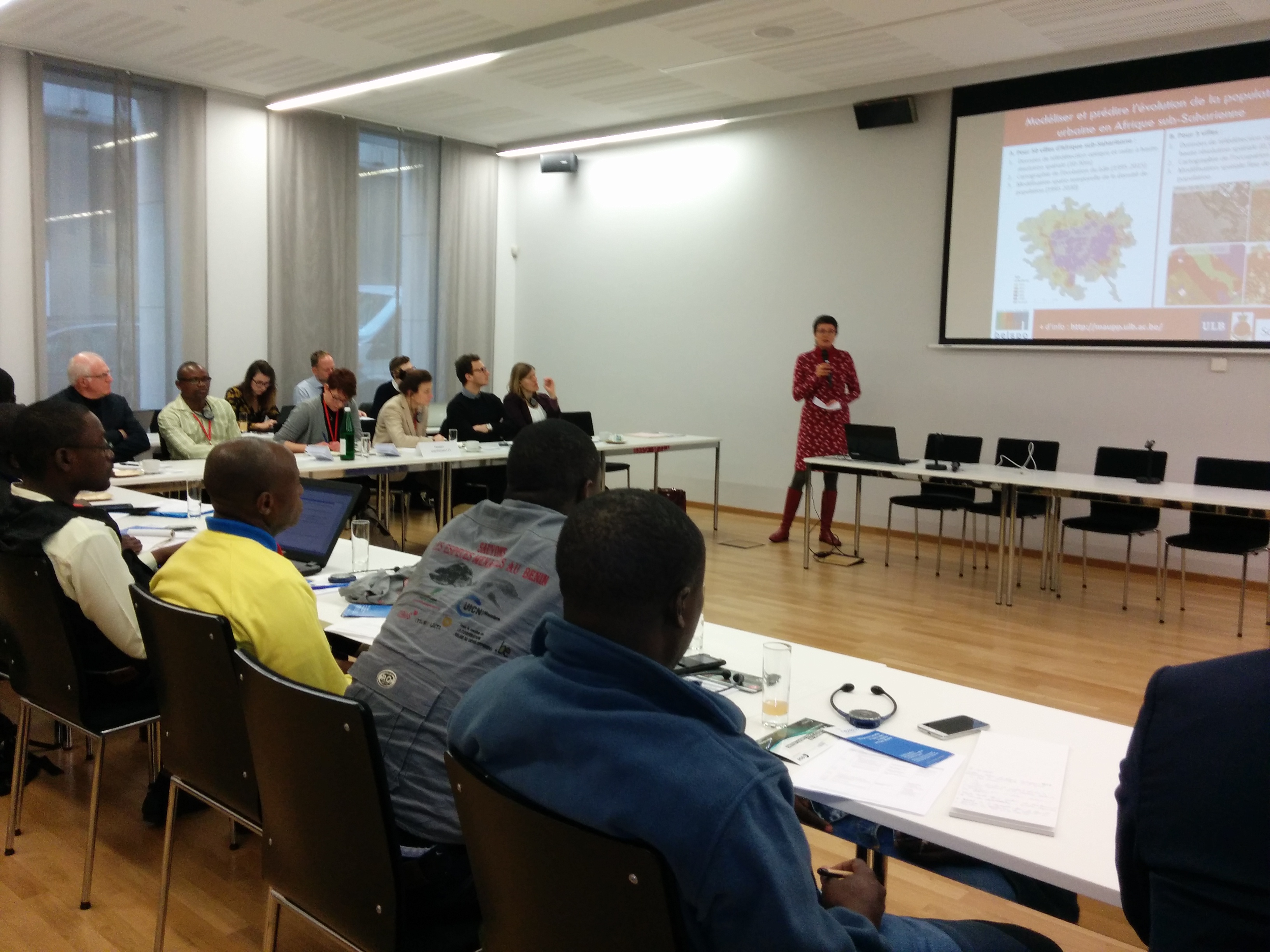 GEOBIA 2018 BIRUS
REACT will attend the GEOBIA 2018 conference in Montepellier, France for the latest advances in remote sensing Geographic Object Based Image Analysis (https://www.geobia2018.com/). T
Publications
Two recent  peer-reviewed articles on the latest advances on object-based remote sensing were published:
BiDS' 2017
REACT was present for an oral presentation in the Conference for Big data from Space (BiDS'17) organized by the European Space Agency.
SPIE Remote Sensing 2017
Our latest research in in optimizing classification performance on very-high-resolution datasets in Sub-Saharan Africa was presented in the SPIE Remote Sensing 2017 conference.
 ICUH 2017
The REACT project was presented by Sabine during the 14th International Conference on Urban Health in Coimbra, Portugal.